1/4-3/4 in Indexable Carbide 82° Countersink and Chamfer cutter tool holder
1/4-3/4″ Indexable 82 Degree Countersink & Chamfer Tool
Deburring and countersink large diameter holes.
Positive rake for smooth cutting without chatter.
Carbide indexable, no tool re-sharpening needed.
7 degree relief.
1/2″ shank diameter.
Use with TCMT 32.51 inserts.
Replacement insert screw is MLD-M40.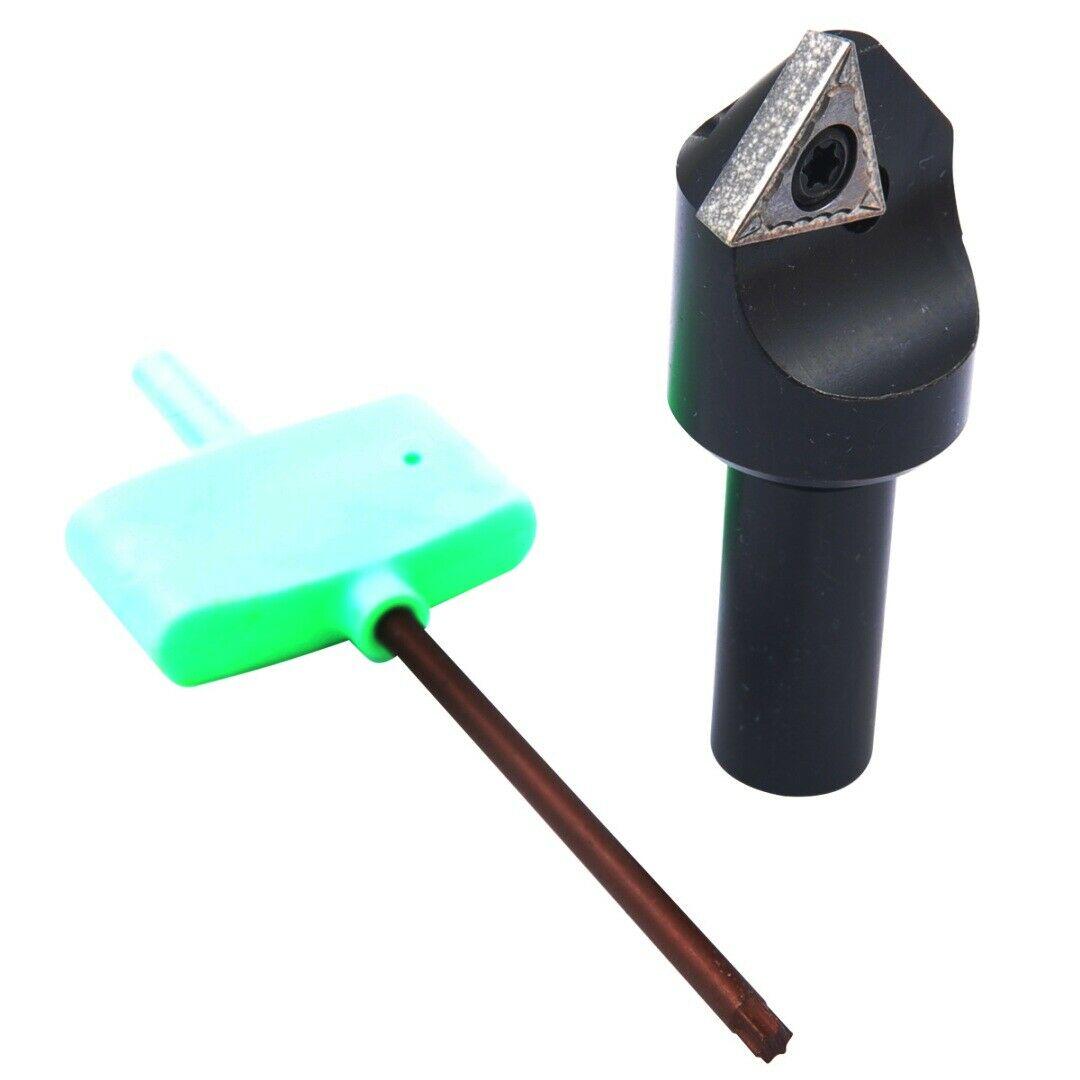 Customer Feedback