BS0 5″ Dividing Head Precision Semi Universal W/ 3 Indexing Plates, MT2 Tailstock 3 Jaw Chuck for Drilling Milling
Product Description
BS-0 Precision Dividing Head
The indexing head doesn't only look great, but allow you to do more with your milling machine: measuring specific angles and dividing a circle into equidistant arcs. It comes with 3 interchangeable indexing plates and a tailstock to ensure more precise and stable work. It will be your perfect assistant to machine the flutes of a milling cutter, cut the teeth of a gear, mill curved slots, or drill a bolt hole circle around the circumference of a part.
Strong Workpiece Support

Rigid & Durable Body

The indexing head features a long service life due to its rigid quality. It is designed with a mirror finish that resists wear and tear and looks low-profile.

Adjustable Headstock

The dividing head is enabled to tilt from 10° below horizontal to 90° vertical. And that will be convenient if you want to cut the part from a certain angle.

Direct Indexing Plate

By turning the 1st level that extrudes the pin, the pin goes into the plate and you can divide the full circle into 2, 3, 4, 6, 8, 12, or 24 divisions. The other level prevents the spindle from vibrating during machining.
More Precise Plates
The high precision performance of the indexing head is achieved with indirect indexing plates A, B, and C. All divisions 2-50 can be done, but some from 51 to 380 cannot be obtained. Check the manual before setting.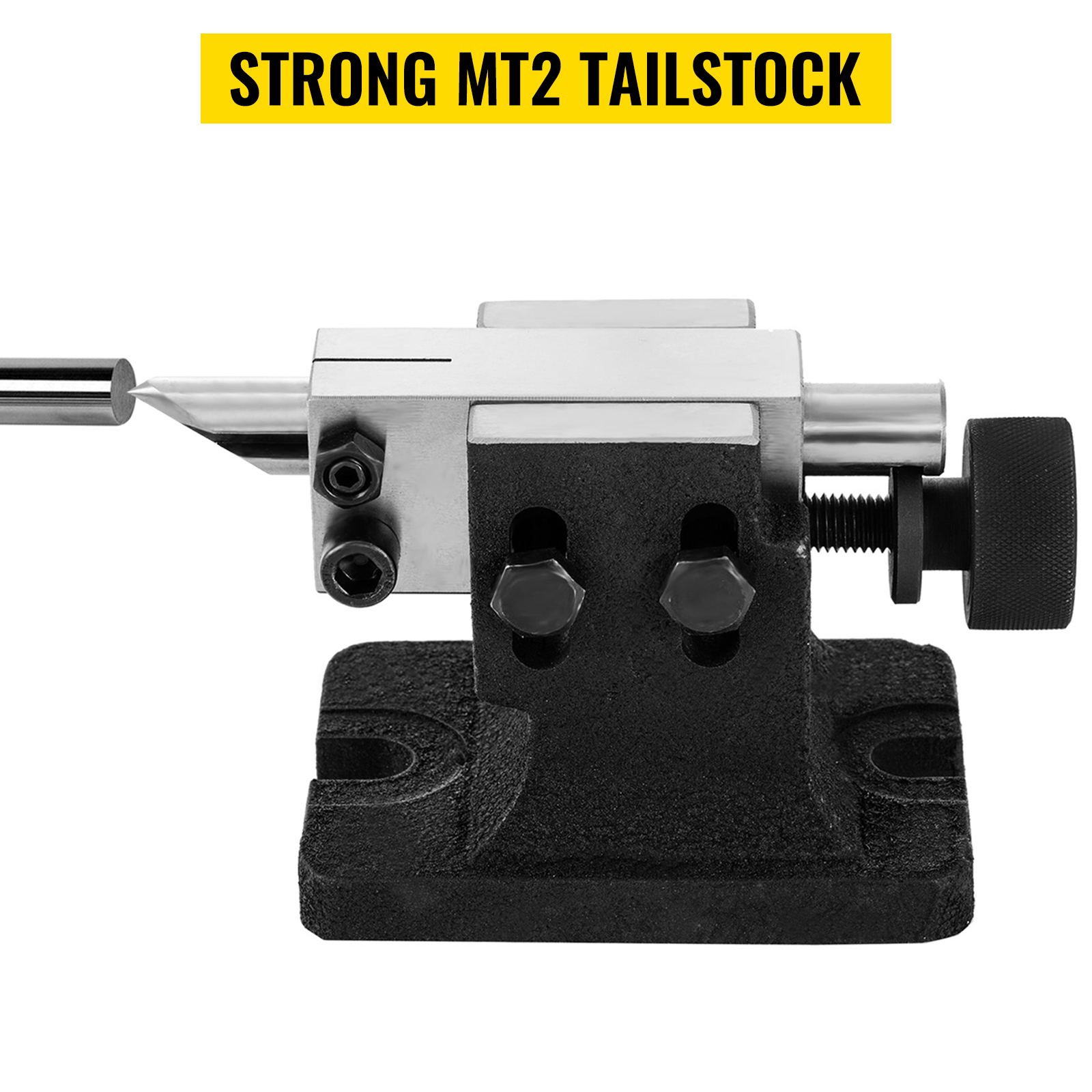 The MT2 tailstock gives strong support to the workpiece being machined. It is particularly useful when the workpiece is relatively long and slender.