Steel Drive Pin Punch Set, 0-8″/0-200mm Length, 1/8″/3mm, 3/16″/5mm, 1/4″/6mm, 5/16″/8mm, 3/8″/9.5mm Punch Diameter
The Starrett 248 and B248 Drive Pin Punch includes a set of 5 punches (1 of each size) in plain box. SET, 5 Punches, One each 248A/B/C/D/E in Vinyl Case.
FEATURES
Knurled Grip for secure holding
Designed to withstand hard use
For machine shop and motor service work
Hardened and Tempered
Punch diameter clearly marked on the head
Diameter of punches is slightly less than listed
Extra-long drive pin punches, measuring 8″ (200mm) – The bodies are 4-1/2″ (115mm) and the drive pin sections are 3-1/2″ (90mm) long
Protective Vinyl Case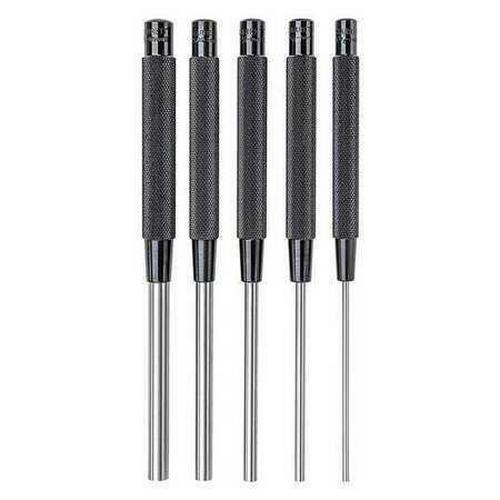 Product Spotlight: Starrett Gunsmith's Punches Video
More starrett products and precision measuring tool available.